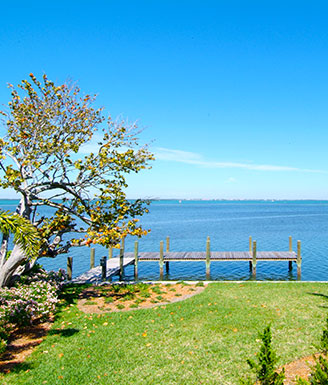 Site Selection
Finding the right location for your home is just as important as the selection of the builder you trust to build it. Whether you are looking for a beachfront property or a private wooded lot for your new home, Bluewater Construction has more than 30 years of experience building exceptional custom homes on every type of property. We encourage you to take advantage of our site evaluation service and expertise to assist in determining the optimum orientation of your home on your site. We are able to efficiently assess the land and recommend the best location of your home relative to local construction code mandates, views, ingress/egress, soil conditions and drainage. Because of our many years of experience this service will save you valuable time and potential expense.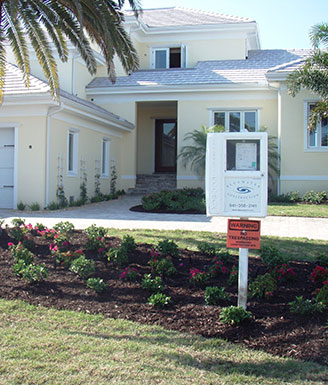 New Construction/ Remodel
Bluewater Construction is a full service licensed general contractor of exceptional luxury custom homes in the Sarasota, Bradenton area. Luxury waterfront new construction, remodels and renovations are our forte. We are passionate about the construction process, and bring years of hands-on building experience to every project. We are experts at building homes in all architectural styles using budgets of any size. We welcome challenges and have a deep understanding of technical engineering and contemporary construction processes. This expertise coupled with your vision for your perfect home will result in a fantastic finished product.
Whether you are building your dream home or undertaking a modest makeover, Bluewater brings the same level of expertise and attention to detail to each of our projects. We have fulfilled the dreams of many luxury homeowners, let us turn your vision into reality too.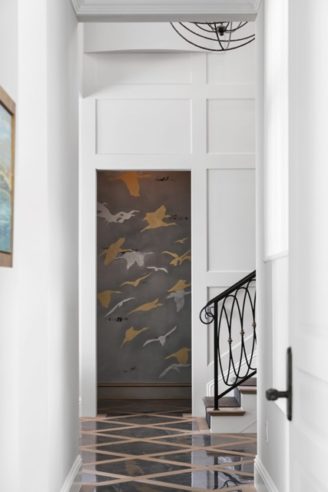 Design
Stone, hardwoods and quality materials from around the world…your home will be fashioned from the finest materials available. From modern styles to timeless estates we are dedicated to building homes that suit every lifestyle. Italian travertine floors, stately granite countertops, rich mahogany, custom iron works, leaded glass doors, elegant stepped ceilings…anything is possible with Bluewater Construction.
Over the years Bluewater Construction has developed strong relationships with the most talented architects and interior designers in the business. These collaborations have resulted the creation of a unique portfolio of homes and a host of satisfied clients. If you desire, we will assist you in selecting the perfect design professional to create a distinctive home that reflects your unique personality and style.